3 min read
5 Lessons We've Learned Through Our Summer Public Relations Internship
By: Next PR Aug 9, 2022 11:00:00 AM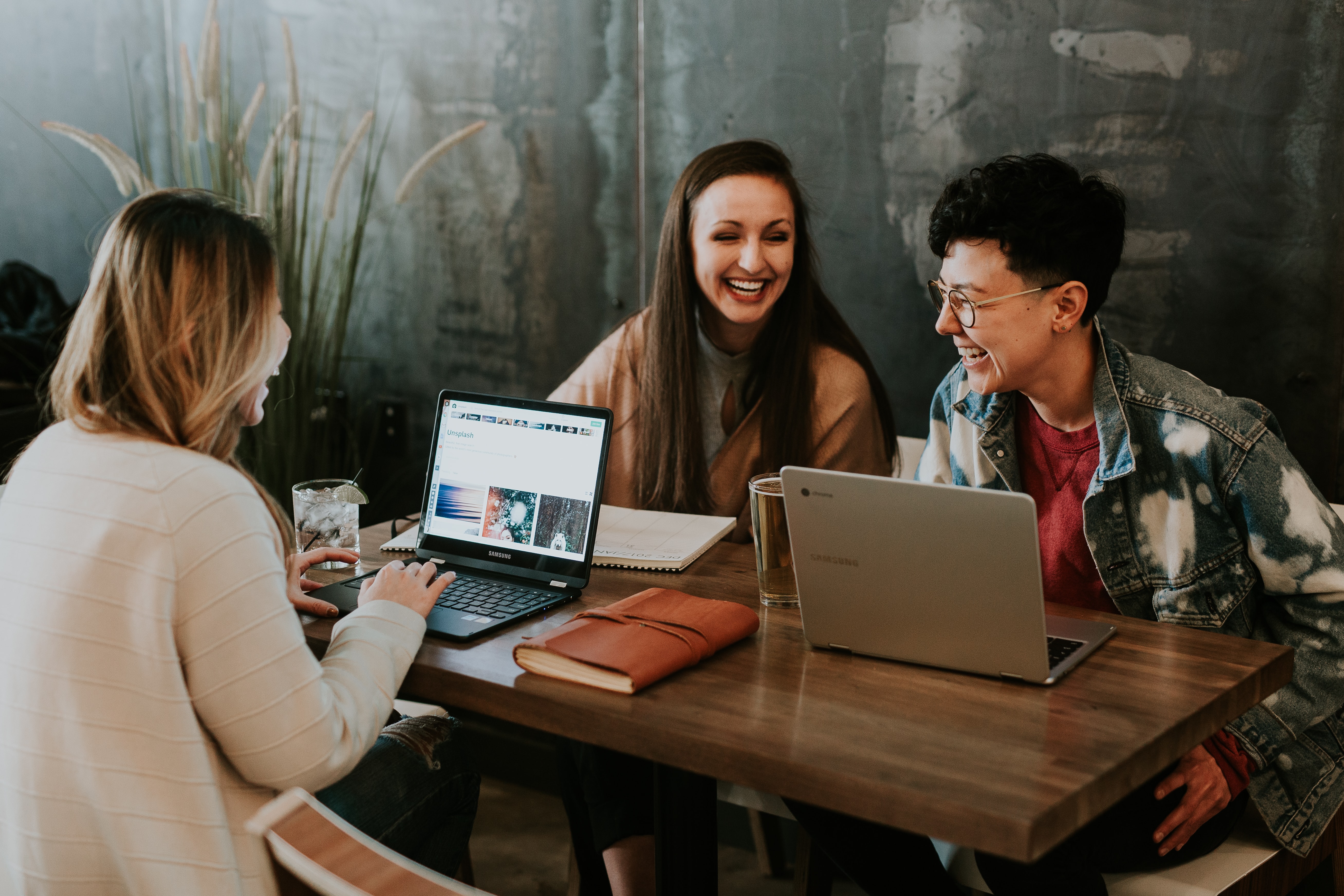 Written by: Tatum Spurck and Isabel Chowdhury
For college students entering their final year, the pressure is on to score that perfect summer internship before applying for "big kid" jobs post-graduation. Starting as public relations interns at Next PR, we were excited to apply what we learned throughout our college experience in a real-world setting. After a summer of working alongside other PR pros, we're walking away having learned some awesome lessons about pursuing a career in the field.
If you're like us and recently landed your dream public relations internship or are planning ahead for next summer, here are some helpful tips to keep you on the right path and make the most of this experience.
1. Ask more questions
It can be intimidating to ask questions as an intern, but this truly is one of the best ways to develop as a professional and get the most out of your summer internship.
Think of asking questions as an opportunity to learn more about a topic, client or industry. When you're knowledgeable about the task at hand, you can deliver better results, which ultimately makes you a more valuable member of your team. Your team members will be happy to answer your questions because they want you to learn and succeed. In fact, asking questions shows your colleagues you're inquisitive and think critically.
2. Keep learning
Having knowledge of a broad range of topics is essential in public relations, especially at an agency with clients across many industries. Stay up to date on trending topics and occurrences by reading the news and visiting industry-specific publications daily.
Also, subscribe to public relations and marketing newsletters to learn from communications experts with a wealth of experience. Our personal favorites are Daily Skimm, The DTC Newsletter and PR Daily.
3. Welcome feedback
Every agency has a different way of meeting business goals, approaching pitch writing and creating social media content. When completing assignments, be proactive by asking what you can do to improve your work along the way. By approaching your teams for feedback, you'll master new skills and build confidence moving forward with your assignments.
Don't dwell on constructive criticism or take it personally. Instead, use feedback as a tool and welcome comments and edits to your work. Everyone has received edits at some point – understand feedback is essential to growth, especially when you're just starting out in your career.
4. Be realistic and prioritize
Raising your hand for additional tasks is a great way to demonstrate your work ethic and proactivity as an intern, but it's important to be realistic about what you can manage and prioritize tasks that are time-sensitive.
Before you volunteer to take on a task, consider your other responsibilities and deadlines, as well as your own bandwidth. It's important you have these transparent conversations with your teams and managers so they know your workload and can be there to support you. If your plate is too full and you can't manage an extra project, focus on your current assignments, and volunteer for an extra task another time.
5. Reach out and branch out
A PR agency is full of talented professionals you can learn from, so take advantage of being in a new network and reach out to people you haven't had the chance to work with during your summer internship.
Set up virtual coffee chats or ask a coworker out to lunch to get to know more about their PR journey, what they specialize in or how you can shadow them and get involved. You'll be surprised just how many people are waiting to get to know you and how much you can learn from those around you.
Throughout our internships, we've learned the importance of some non-traditional PR skills that are essential for meeting client goals, like analyst relations and speaking and awards strategies. As you discover new aspects of the industry you want more experience with, reach out and branch out to see how you can learn, grow and get involved during your internship, even if it's outside of your daily to-do list.
Remember to go into each day with an open mind – PR agency life moves quickly, and it's such an exciting world to be a part of. We hope these lessons give you some confidence and inspiration as you prepare to take on a PR internship and gain real-world experience that will launch your career.
Sign Up for Blogs Straight to Your Inbox
---