2 min read
3 Reasons Why Social Media Needs To Be a Top PR Tool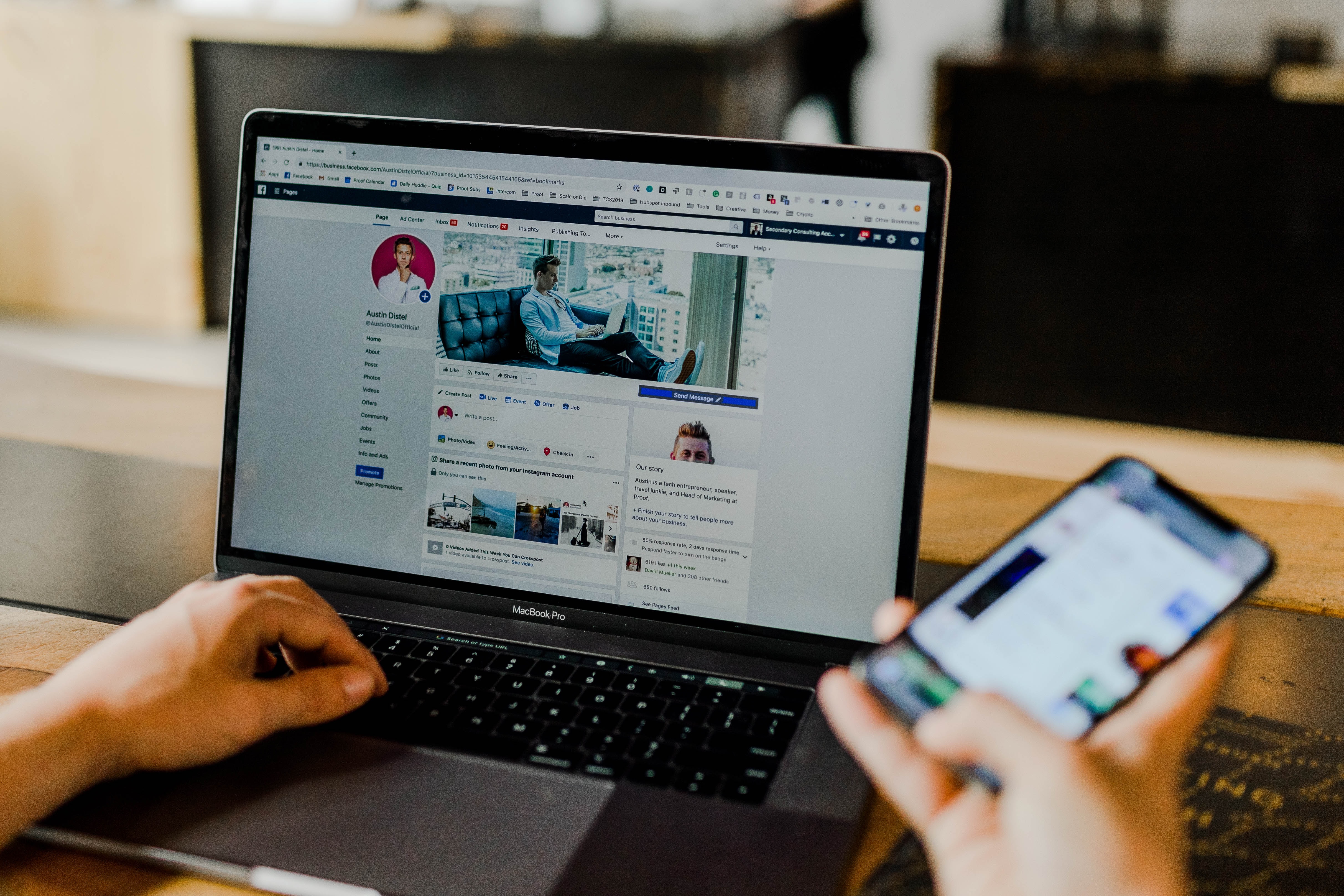 Gone are the days of rushing to the nearest phone or faxing physical press releases when major company news needs to be announced. In the age of instant tweets, snaps and stories, the public has never been more accessible. With over 55% of consumers reported to use social media as their first resort when learning about a company, you're losing potential leads if you lack a social presence.
Sure, apps like TikTok are entertaining and you follow the occasional influencer, but how exactly does a strong social presence complement a successful PR program? Let me explain.
Increase Brand Awareness
Each social media platform is home to millions of users and provides the perfect opportunity for your brand to be seen by more people, helping your PR efforts reach a much larger audience. Through a corporate social media profile, you can maintain current customer relationships while also being discovered by new, top-of-funnel users 24/7, 365. Many successful brands use their profiles to share big media wins and repurpose other content, such as blogs or case studies, driving traffic back to their website. Additionally, by turning previously published, high-performing content on trending industry topics into additional resources such as a helpful infographic, engaging LinkedIn post or even a TikTok video series, you keep your brand relevant and consistent without the extra leg work.
Build Relationships
PR is no longer limited to communicating with the public in a one-way format. Through social media analytics, companies are able to better understand the buying behavior and pain points of their target audience like never before. User interactions can be used to establish a more authentic and personable relationship with prospective customers. Your team should then capitalize on these interactions by conducting media outreach related to what your audience truly cares about learning, further establishing your brand as an authority in its field.
Social media is also a key tool for PR pros in connecting and maintaining relationships with target reporters. Journalists are constantly scouring the Twitter-sphere in search of credible sources to turn to, even going as far as posting story requests on their feeds. Their posts provide great insight into the type of news they cover, recent article topics and their pitching preferences, including what subject lines grab their attention, what they look for in a source and the times they are most responsive.
Generate Higher Converting Leads
Social media advertising helps you reach a targeted audience looking for the products or solutions you offer. Understand where your audience is active and engaged and begin running ad campaigns to reach them. You should track progress through metrics like engagement rate, clicks and click-through rate. On LinkedIn, you're also able to see the demographics behind who engaged with your ads, including job titles and company names, which helps you understand the customers who keep interacting with your ads and better inform your targeting strategy.
Your PR team should then leverage these findings in media outreach in a variety of ways. Knowing your top-performing resources, like an e-book or case study, can help your PR team craft unique angles that speak directly to what your customers really want to know and share compelling commentary from your spokespeople. This helps position your brand as an industry thought leader.
Any results-driven PR pro will tell you your social media profiles are a crucial part of generating buzz and keeping your brand relevant. Whether you're a startup or a Fortune 500 company, you can't afford to lose out on the ROI social media provides. Using social platforms strategically and in tandem with media relations not only helps extend the reach and lifespan of your media efforts, but it also creates additional touchpoints between your brand and your customers. Not sure where to start? Let us lead the way.
Sign Up for Blogs Straight to Your Inbox
---