You've been waiting for that media placement your team worked so hard to secure to finally run. You see it go live and excitedly forward it to your team. Now what? You don't want the moment to pass by without ensuring your hard work gains recognition and reaches as many eyes as possible.
Here are six tips to help you get the most out of your PR wins.
1. Share on Social Media
While it may seem like common sense, social media is a PR pro's best friend. When posting coverage to your social channels, tag the reporter and outlet for extra impact. You should also use appropriate hashtags on Twitter to ensure your post has added reach.
Have some extra money to promote your success? Try a social media ad with a specified target audience to be sure your article gets in front of the most eyes.
2. Post to Your Website
Posting to your website is a great way to ensure your media placements have a longer shelf-life. If your company has an online pressroom or news page, then you're already ahead of the game. If not, consider creating one to showcase your PR wins, press releases, articles and any notable company updates.
If your pressroom is still under construction, you should take to your blog to summarize and showcase the article. The keyword here is summarize. If you duplicate the article word for word on your blog, you're going to damage your SEO reputation.
You can also showcase major wins with a homepage callout, including logos and links from top outlets you've been placed in. It's hard for website visitors to ignore your media success when it's front and center.
3. Repurpose Everywhere!
Repurposing is the name of the game. Struggling for blog or video content? Take major themes from a past run item and get to work. Does your sales team need a way to spice up new business presentations? Throw in some top media placements for added moxie.
The potential for repurposing is limitless, you just have to think outside the box. (And remember what we said about duplicate content. Make sure your content varies from the original media placement – no directly copied sentences.)
4. Cross Promote
You've already taken to social media and your website for extra promotion, but you shouldn't stop there. Don't be afraid to add major placements to your email signature, put a link in your company social profiles or scream from the rooftops. Okay, maybe don't do that last one.
5. Send to External Stakeholders
We aren't done yet. That top-tier media placement is the perfect opportunity to check in with your board, investors or any external stakeholders. Craft an email to share the piece with higher ups at your company, explaining why this piece is impactful – and definitely include some metrics around the article.
Social shares, clicks back to your website and estimated coverage views are all great metrics to share. You should also try including this home-run placement in your company's external newsletter and quarterly or year-end reports.
6. Share Internally
We've already discussed how your own employees can become your PR and marketing secret weapons, and this still rings true. If you aren't already sharing your media placements internally, you're missing a prime opportunity to amplify your success.
Take them to your company newsletter, Slack or Yammer and let everyone know about the coverage you've secured. And be sure to provide suggested social copy for the team, strongly encouraging them to share on their own social media channels. Don't forget about the best resources sitting right across from you.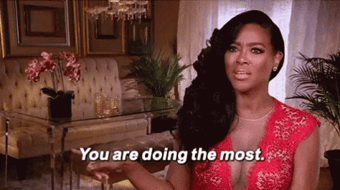 You don't need to pull out all the stops for every single media placement, but ultimately, the more readers of these articles, the better. Next time you get that top-tier media placement, or even a local feature, try some of these tips to amplify your team's success.
Sign Up for Blogs Straight to Your Inbox
---