3 min read
Why Your B2B Business Will Benefit from Instagram Stories
By: Next PR Jun 13, 2017 10:04:13 AM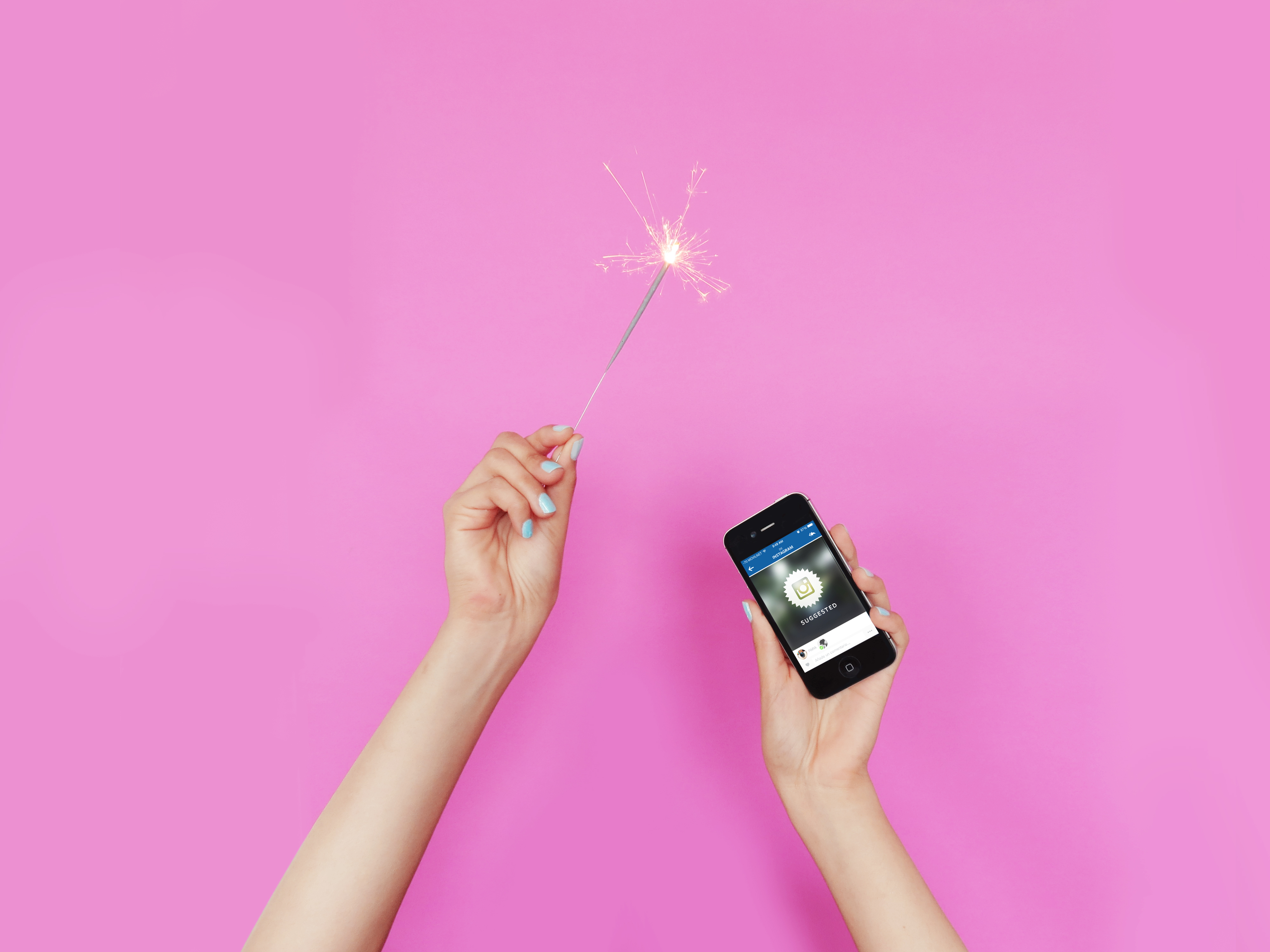 When I originally sat down to write this blog, I wanted to talk about why companies should be taking advantage of Snapchat's capabilities. This was before the force we know as "Instagram Stories" came into play. I first heard of Instagram Stories nearly a year ago, and my thought was, "Nobody is going to use this – it's a blatant copy of Snapchat!" Boy, was I wrong. With Next PR's own Instagram reaching its one-year anniversary(!), now's the perfect time to dive into our new favorite social trend.
Instagram Stories recently hit over 200 million active users, which surpassed the 161 million users Snapchat claimed to have before its IPO. And, a recent survey found that while B2B companies are still more likely to choose LinkedIn, 53% are now active on Instagram.
The reason for this? The "B" in B2B doesn't stand for "boring." Even though they're business-to-business, these companies are run by humans and decisions are made by, well, people. Here are a few ways to get started using Instagram Stories as a B2B social media marketing tool:
1. Showcase Events
Attending CES? From trade shows to panels and speaking sessions, give your follower base an exclusive look into some of your brand's activities. You'll add a relatable, human aspect to your strategy and showcase the personality behind your brand.
2. Host Takeovers
Have your team members, a sponsor, spokesperson or customer participate in an Instagram takeover for a day. It's a fun way to show off your company and it also offers customers (and potential customers) an insider's view of how your brand operates and what makes your business unique. (Just make sure to change your password post-takeover if you share it with someone outside of your team!)
3. Share Resources
If you're lucky enough to have a verified Instagram account, you can link to resources within your story based on a "swipe up" function. This is a great way to promote external resources and encourage downloads or sign-ups. It's also a huge advantage in driving website traffic.
If you aren't verified, never fear – there are alternative ways to promote your brand's marketing collateral. Try posting a series of images with tips, or do a demo of a new product or service. Since Instagram only allows one external link in your bio, we recommend including a link to your most recent piece of marketing collateral, and then directing followers to click that link in your bio. Until Instagram lets every account link to external materials, this is the best alternative for directing your audience to your content.
4. Run Promotions
Exclusive promotions are great way to drive brand awareness and increase followers. Typically, when you think of promotions, you think of something very consumer focused, like a product sale. But there are plenty of ways B2B companies can offer promotions and exclusive content through Instagram Stories; it all depends on your specific marketing goals.
Trying to increase registrations for a webinar? Offer an extra piece of exclusive content through a code only available on your story. If you're sponsoring an event, offer your followers a special discount code for early registration. Even B2B companies can – and should! – run contests and giveaways, and promoting these on Instagram is a simple and direct way to grow brand awareness. Due to your story's ephemeral nature (each story runs for only 24 hours and then disappears forever), you create a sense of urgency that your followers must enter a code or do something immediately before the time is up!
5. Be Discovered
The most exciting thing about Instagram versus Snapchat is how easy the platform makes it for others to find your content. Instagram's "Explore" section offers many opportunities for your posts and stories to get in front of new users. One exciting new feature is "Location Stories," which aggregates public stories from specific, location-based areas. Another feature, location stickers, work as indexed hashtags, increasing your reach and getting your content found by users searching that specific hashtag. This is a game changer compared to Snapchat, which doesn't offer a feature to find new brands or content to follow, and doesn't support hashtags or external links. Brands that take advantage of these features have a real opportunity to engage with their audience.
The best part about Instagram Stories? They're new, so there's still plenty of uncharted territory, fresh tactics and cool features being introduced all the time. If you're ready to start growing your B2B audience engagement through Instagram, we're here to help! From storyboarding to facilitating relationships with key influencers in your industry, we love telling brand stories to help your B2B company stand out.
Sign Up for Blogs Straight to Your Inbox
---