3 min read
Why an Integrated Communication Strategy Wins Every Time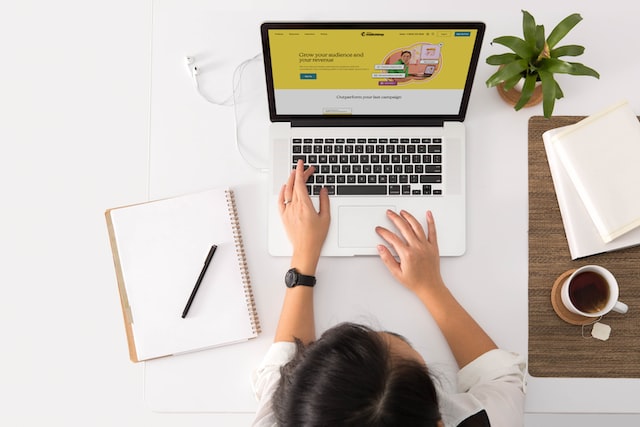 The human attention span has declined to eight seconds – shorter than that of a goldfish. And if there's one thing you took away from "Finding Dory," it's repetition is the key to swimming your way to the top. As Dory says, "It's the ocean, silly, we're not the only two in here." We can apply this same principle to understand why integrated marketing communication is more important than ever as we navigate the digital sea change.
Marketing's Magic Number: Seven
Seven is as magical of a number in marketing as it is in "Harry Potter." Marketing's rule of seven states a potential customer must see a message at least seven times before they'll be moved to action. This rule has only become more relevant as digital marketing channels proliferate.
The average household now has 22 connected devices, and experts estimate consumers are seeing an average of up to 10,000 ads per day. This means having multiple marketing touchpoints to cut through this noise is critical. An integrated approach to marketing enables you to meet customers where they are at various stages in their buying journey.
Too Much Jargon, Where Do I Start?
Marketing lingo can be overwhelming, so let's start with a definition. By "integrated communication," we mean combining different types of media (paid, earned and owned) to achieve a sum that's greater than its parts. Each media approach has unique benefits, so strategically blending all three enables you to maximize the impact of your marketing efforts with greater reach and deeper engagement.
Determining the right marketing mix comes down to your priorities, so assessing your goals is a good place to start. Have a conversation with your marketing team to discuss the following questions:
Target audience: How niche is your audience? Where do they spend most of their time?
Time horizon: Are you looking to quickly scale your reach or sustain consistent coverage over time?
Objective: Is your priority awareness or action?
Measurement: How important is trackability? Are there specific metrics you need to report on?
Budget: Do you have ad dollars to spend? What resources do you have at your disposal?
Benefits of Paid, Earned and Owned Media
Your answers to the questions above are likely fluid and more nuanced than a simple "yes" or "no." The good news is an integrated marketing strategy will cover all your bases by combining the strengths of paid, earned and owned media.
Here's an overview of the benefits of each approach (and check out this PRNews article from Next PR CEO Heather Kelly for a visual breakdown of their relative strengths and weaknesses):
Earned Media = Quality
Earned media is unpaid coverage secured in a media outlet, which could range from a contributed article to a podcast interview.
Benefits:
Increases brand awareness
Establishes third-party credibility
Elevates thought leadership profile
Lives on and continues to contribute to SEO
Free!
Paid Media = Precision
Paid media is any placement you put ad spend behind including search ads, social media ads, display ads and sponsored content.
Benefits:
Allows hyper-targeting to reach precise audiences
Drives more conversions and web traffic
Enables speed and scale (depending on budget)
Provides robust performance data
Owned Media = Value
Owned media is any channel controlled internally by an organization such as a website, newsletter or social media channel.
Benefits:
Generates leads
Cultivates an ongoing relationship with customers
Allows complete control over content
Provides data on user behavior with a direct connection to sales
Harnessing The Collective Strength of Integrated Marketing Communication
The true power of paid, earned and owned media lies in their intersection – that sweet spot at the center of a Venn diagram. An effective integrated communication strategy uses each component to amplify the other. For example, you promote an article quoting your CEO on your company's LinkedIn, or you boost a top-performing Facebook post with ad spend. With minimal effort, the audience for this one piece of content has now multiplied.
Returning to the rule of seven, effective marketing is a numbers game. Integration across paid, earned and owned channels increases potential customers' exposure to your brand and probability of converting to paying customers. With this holistic approach to media, you'll cut through the noise of digital overload to maximize the ROI of your marketing efforts.
Sign Up for Blogs Straight to Your Inbox
---