3 min read
How to Create a Winning Speaking and Award Management Strategy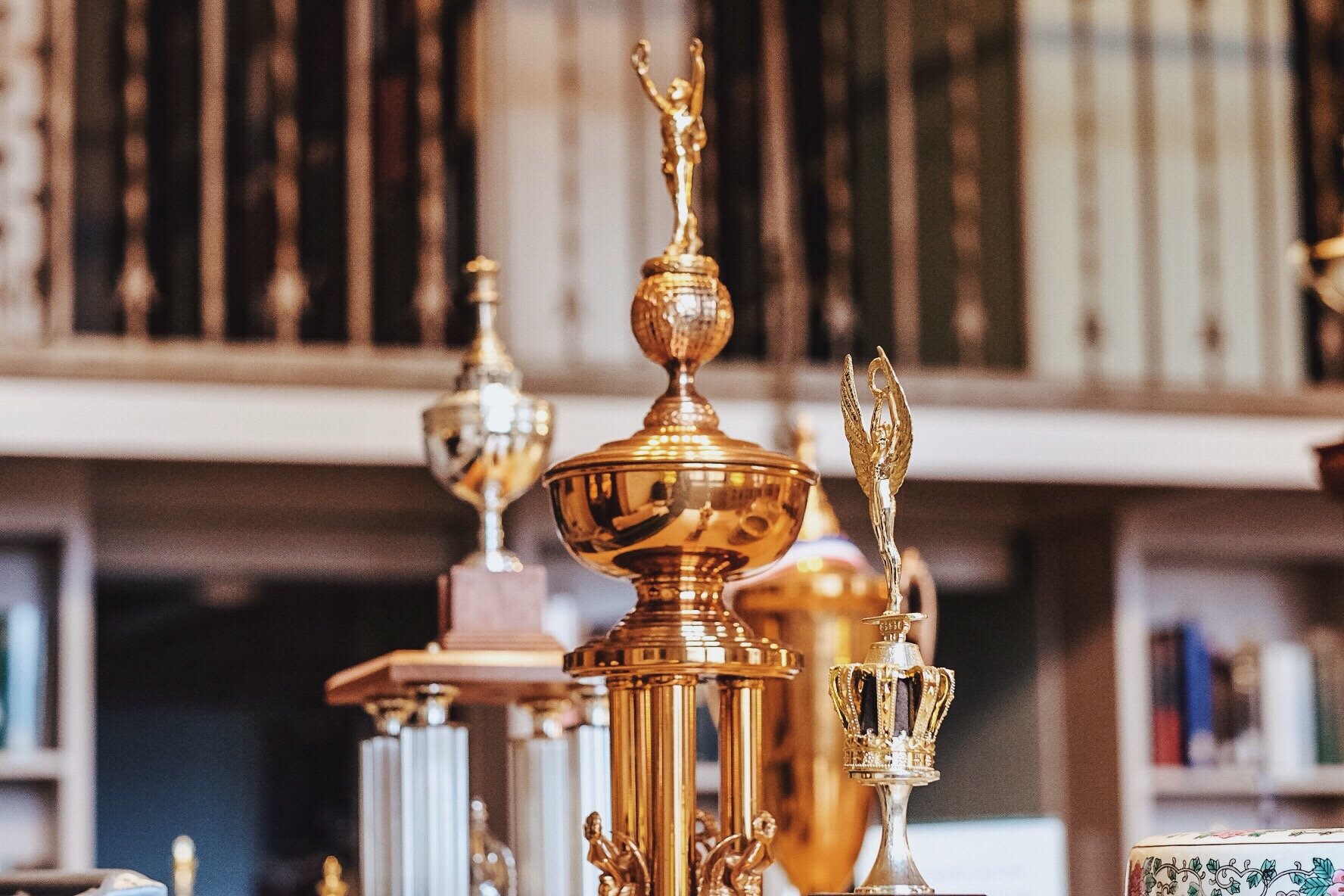 Marketing teams have a lot of ground to cover – from driving demand generation and brand awareness to increasing customer satisfaction and marketing the company internally. While these goals are unique to your particular company's overall business initiatives, media relations, social media, automation and content creation are most likely in your toolbox.
But one of the most underutilized tools in a company's PR and marketing arsenal is a strong speaking and award management strategy. Everybody wants to be a winner, right? But the important thing is what you do with that win to help you meet your goals. There's tremendous value in showcasing your expertise and credibility to potential clients through award wins and speaking opportunity recognition.
Read on for how you can create a stellar speaking engagement and award management strategy.
Business Goals + Speaking and Awards Strategy = GOLD
The key to a successful speaking and awards program is understanding how these opportunities tie into your broader business goals. If you're looking to hire and retain top talent, consider company award opportunities that highlight your internal culture and leadership team. Apply for the "Best Place to Work" awards through your local business journal or consider getting your organization "Great Place to Work" certified.
If you're looking to gain the attention of the investor community, apply for top-tier awards, like Forbes Cloud 100 or the Deloitte Technology Fast 500. Better your customer relationships by applying for joint speaking submissions where you tout your customer as a thought leader in vertical-specific events. Promote your newly launched product with an innovation-focused product award, such as Brandon Hall Excellence in Tech or the SaaS Awards.
Are You Qualified?
You see that Brené Brown and Martha Stewart are speaking at the Annual SHRM Conference, one of the largest HR tech events. GREAT! But your HR tech startup recently launched this year, and your CEO is new to the world of public speaking. While this event would certainly lend your company credibility, it's not likely you will be selected as a speaker. Instead, look at the other events SHRM hosts each year, like the SHRM Inclusion event or the Talent Conference & Expo.
Spend your time and resources on credible, top-tier opportunities that are still within your reach. Alternatively, take a look at paid speaking engagements for events where you really want to make a splash with prospective customers and your peers.
Shout Your Wins From The Rooftops
While it's important to amplify your media placements, it's equally important to amplify your speaking and award wins.
For speaking engagements, ensure your spokesperson has the recognition they deserve. When sharing your spokesperson's presence at the event, tag the event's social channels and leverage the event hashtag for additional impact. Consider exhibiting at the event or sponsoring an event happy hour to maximize your company's presence.
When it comes to company award wins, the same rules apply. Share your win on social media, tag the award organization and use the appropriate hashtags. If the award organization offers a logo to further promote the win, leverage it in your employees' email signatures and on your company's website.
Consider announcing award wins as part of your press release strategy – either as a stand-alone release or coupled with a company growth announcement.
Get Organized – And Stay Organized
Successful speaking and award management programs take a lot of effort. Being organized, gathering the necessary information to create a successful submission, staying on top of moving deadlines – not to mention staying on top of organizers who receive hundreds, if not thousands of submissions – can seem daunting. But not to worry! A good PR partner can develop and support a speaking and awards strategy that gets you in front of the right hires, new investors and potential customers.
Questions about speaking engagements and award management or how you can build out a strategy of your own? Reach out to one of our experts.
Sign Up for Blogs Straight to Your Inbox
---