- Case Study -
Widen
Next PR planned and executed a multi-briefing analyst event, helping Widen announce key upgrades to its combined Digital Asset Management and Product Information Management solution.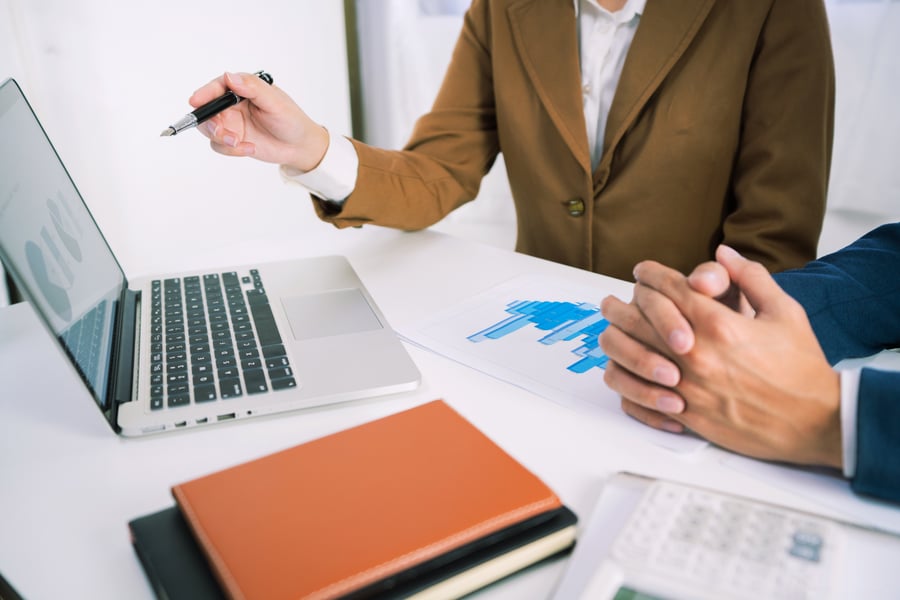 THE CHALLENGE
While it's very important to update industry analysts on new product announcements in a timely manner, setting up individual briefings for the many analysts in Widen's network would be cumbersome and time consuming.
HOW WE GOT THERE
Next PR recommended Widen host a virtual analyst day – an online event with a presentation, demonstration and Q&A session about new product upgrades – to maximize analyst exposure and ensure analysts are aware of latest company updates.

The Next PR team connected first with Widen's representatives from its paid analyst programs at Forrester and Gartner to discuss strategy around inviting top analyst targets at their respective firms. The team then developed a full invitation list of all relevant industry analysts and save-the-date messaging to begin inviting attendees six weeks out from the analyst day. Ahead of the event, Next PR reviewed presentation materials and compiled an extensive briefing book to prepare Widen to focus on major messaging points during the sessions.
THE RESULTS
Widen connected with nine analysts at an engaging, 90-min analyst day with an opening presentation, a demo of the newest additions to the Widen product suite and a Q&A session. Seven more analysts requested recordings of the presentation and demo. Widen received tangible feedback from key industry analysts about different elements of the product. One analyst included Widen in a market research report as a result.