- Case Study -
VERTAFORE
In the crowded insurtech market, Vertafore sought Next PR's help to capitalize on its growing share of voice in the industry, boost brand awareness and humanize its reputation through a radio media tour.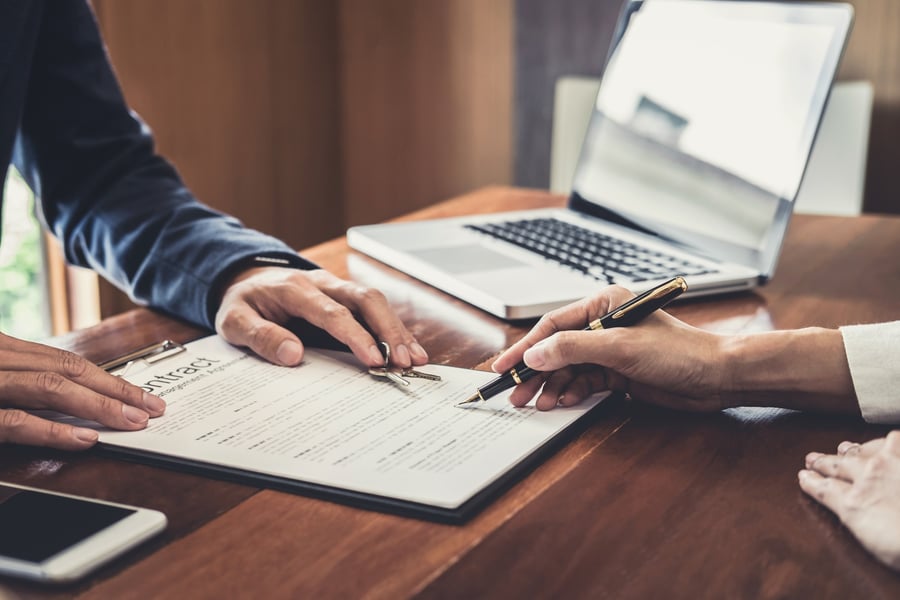 THE CHALLENGE
With a previous PR strategy relying heavily on press releases and media coverage of its products, Vertafore needed to refresh its image within the insurance industry. As one of the oldest insurtech providers, Vertafore had developed a reputation as a big-box company more focused on products than people, a perception it needed to change in a personal industry like insurance. On top of this, its number one competitor dominated share of voice and Vertafore didn't want to get lost in the noise.
HOW WE GOT THERE
Vertafore needed to be more relatable to customers, so Next PR began developing a strategy for a radio media tour. This was a prime opportunity to get Vertafore in front of a large audience and humanize the brand. Radio is the leading platform for reaching a wide audience and gaining recognition, with more than 244.5 million adults in America listening each month.

The radio media tour occurred on National Insurance Day (June 28) on the topic of, "Ensuring Your Future: How Insurance Technology Can Protect You from the Unexpected." Next PR scheduled these back-to-back radio interviews over a four-hour window, featuring Chief Marketing Officer BJ Schaknowski. Schaknowski spoke on messaging points like tech advancements in insurance, latest threats to customers and businesses and what consumers should ask their insurance providers, to help listeners understand how they can take insurance coverage into their own hands.

Prior to the radio media tour, Next PR scheduled a prep session with Schaknowski to ensure he included critical talking points about the company.
0
Interviews During the Half-Day Media Tour
0
Times the Audio News Release Aired
THE RESULTS
During the half-day tour, Schaknowski participated in 16 interviews reaching a total potential audience of 12.25 million people – many of whom fell into Vertafore's target audience: insured American adults. The interviews aired in top markets across the U.S., including New York, Los Angeles and Dallas. Schaknowski also read an audio news release that was aired 449 times.

The radio media tour helped boost Vertafore's share of voice in the crowded insurance technology industry, while also differentiating the company by connecting with consumers in a casual, relatable way.

The following stations conducted interviews:

AURN/WLIB-AM (New York), KMET-AM (LA), KRLD-AM (Dallas), KFNN-AM (Phoenix), KORE-FM (Seattle), KLTF-AM (Minneapolis), KOGO-AM (San Diego), WOAI-AM (San Antonio), WATR-AM (Hartford), KDAZ-AM (Albuquerque), WADK-AM (Providence), KRMG-AM (Tulsa), WAMV-AM (Roanoke), WFIN-AM (Toledo), KKOH-AM (Reno).