- Case Study -
Restworks
Restworks had a unique proposition for the American workforce: Sometimes, it's okay to sleep on the job.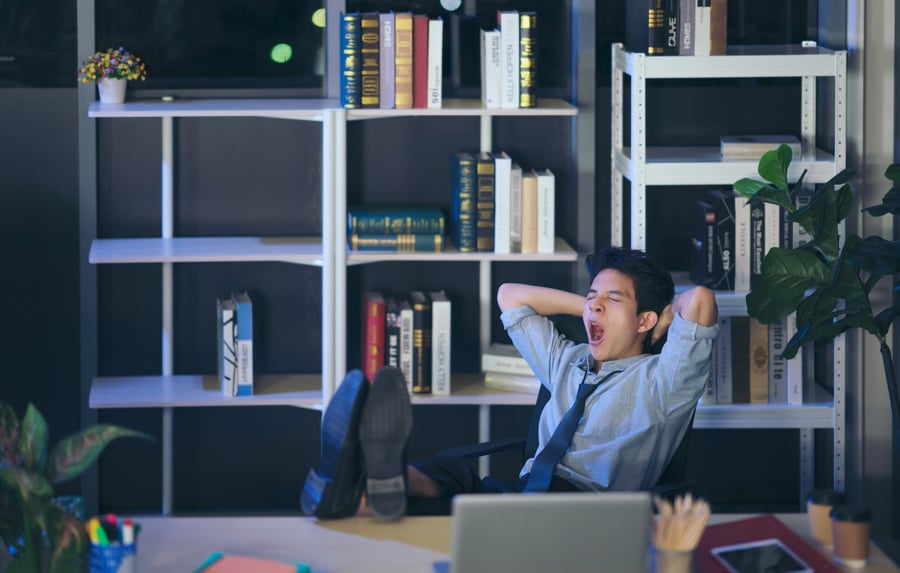 THE CHALLENGE
Restworks, makers of the EnergyPod workplace napping solution, had the backing of Fortune 500 companies such as Google and NASA, but lacked customers willing to speak with press. It partnered with Next PR to drive brand awareness and expose a big issue facing today's workplace: fatigued employees.
HOW WE GOT THERE
Next PR developed a cohesive PR and social media strategy to amplify brand awareness via product overviews, feature stories, product roundups, event support and influencer engagement. The team quickly identified a need for experts in the sleep industry and positioned the CEO to fill that gap, speaking on topics related to workplace fatigue, sleep and napping.

Social media amplified a major opportunity at the Employer Healthcare & Benefits Congress in Washington D.C., where keynote speaker Arianna Huffington talked about the importance of sleep health and promoted the Restworks EnergyPod. Next PR was onsite to live-tweet the event, capture images of Arianna and Restworks CEO, Christopher Lindholst, and engage with partners and attendees.
0
Social Media Engagements
THE RESULTS
Next PR secured over 200 media placements during our relationship, including major tier-ones such as Fast Company, Inc., USA Today, The Huffington Post, Fortune, Brit + Co, NPR, Newsday, AdWeek, Entrepreneur, PopSugar, Bloomberg, Sports Illustrated, The New York Times, Shape, SELF, WIRED, Business Insider and The Wall Street Journal.

The EHBC event promotion on social media resulted in 23 new Twitter followers, 138 engagements, 36 likes, 15 retweets and 31,947 users reached. Overall, the official launch of Restworks' social media pages resulted in 110,925 organic impressions, 1,816 total engagements, 193 link clicks and a reach of over 3.8 million.