- Case Study -
QuinStreet
QuinStreet, a marketing company that powers decentralized online marketplaces, came to Next PR to increase brand awareness for each of its several personal finance, insurance and home sites, particularly the newly acquired Modernize.com. It also sought to increase website traffic from new referring domains.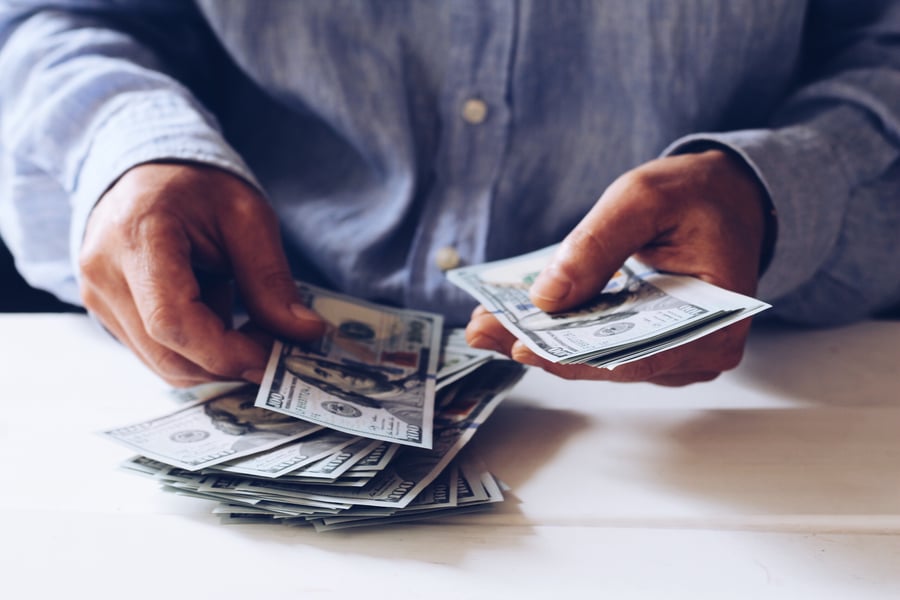 THE CHALLENGE
The sites QuinStreet operates focus on industries ripe with existing thought leadership and expertise: personal finance and banking advice, home improvement resources and home, life and car insurance tips. Due to the crowded nature of these spaces, QuinStreet found it difficult to stand out, gain site traffic and connect readers with its valuable resources.
HOW WE GOT THERE
Next PR was tasked with building brand awareness among target readers and customers for each of QuinStreet's sites and maintaining a regular media presence on company initiatives, such as data reports and creative thought leadership angles.

The Next PR team worked to establish QuinStreet's media presence and voice for each site, leveraging multiple spokespeople, securing ongoing coverage in the crowded personal finance and home improvement spaces, as well as introducing and educating reporters on QuinStreet's newest brand, Modernize.com.

At the start of the relationship, Next PR focused on establishing brand voices and creating media relations strategies for each site and its target audience, establishing key spokespeople to ensure continuity across media opportunities. For example, for Modernize.com, the team focused on building familiarity of the new brand with key home services reporters, while for MyBankTracker.com, Next PR focused on leveraging breaking news to place spokespeople in prominent personal finance publications.

Once strategies were established for each brand, the team pivoted to focus on three sites per quarter, typically the sites seeing lower web traffic or customer acquisition. This allowed Next PR to concentrate efforts and create real momentum for each brand. With backlinks and messaging clarity a priority for the brands, Next PR pursued a byline strategy to better control published language and backlink placement.
THE RESULTS
Working with QuinStreet for one year, Next PR secured 55 media placements and 85 backlinks to QuinStreet sites in published media. The team also leveraged seven different spokespeople in the media and achieved tier-one syndication with articles in CNBC and Yahoo News, positioning QuinStreet experts in front of wide audiences.

The team implemented a byline strategy for three QuinStreet expert spokespeople in high-traffic publications, which led to 20 contributed article opportunities. These sites were identified as priority publications due to their reach, audience demographic and subject matter. For Modernize.com, a home services site that works to match homeowners with contractors and other home services providers, the priority publications included Solar Builder Magazine, Contractor Magazine and Roofing Contractor. For insurance sites, bylines were secured in HR Daily Advisor and HR.com to inform human resources professionals about the insurance resources available through QuinStreet's sites.

Next PR also leveraged breaking news, including natural disaster damage and Federal Reserve Meetings announcements, to secure commentary placements in national publications such as Business Insider and CNBC for insurance and personal finance sites, including Insure.com and MyBankTracker.com. Experts at QuinStreet's sites were well positioned to comment on these topics, resulting in national, tier-one coverage.
"We immediately noticed a quality upgrade when we became a Next PR client. Suddenly we have regular interview requests, receive byline article opportunities, and gain backlinks from new referring domains. Next PR dedicated effort to developing customized media lists related to consumer and trade publications and the quality of their work is outstanding. We consider Next PR a valuable partner in building brand awareness and couldn't be happier with our collaboration."
-Cassie Morien, Editor