- Case Study -
Muros
Chicago art activation agency Muros was at a standstill due to COVID-19. Next PR helped pivot its strategy and raise awareness of its initiative honoring healthcare heroes – Murals for Medical Relief.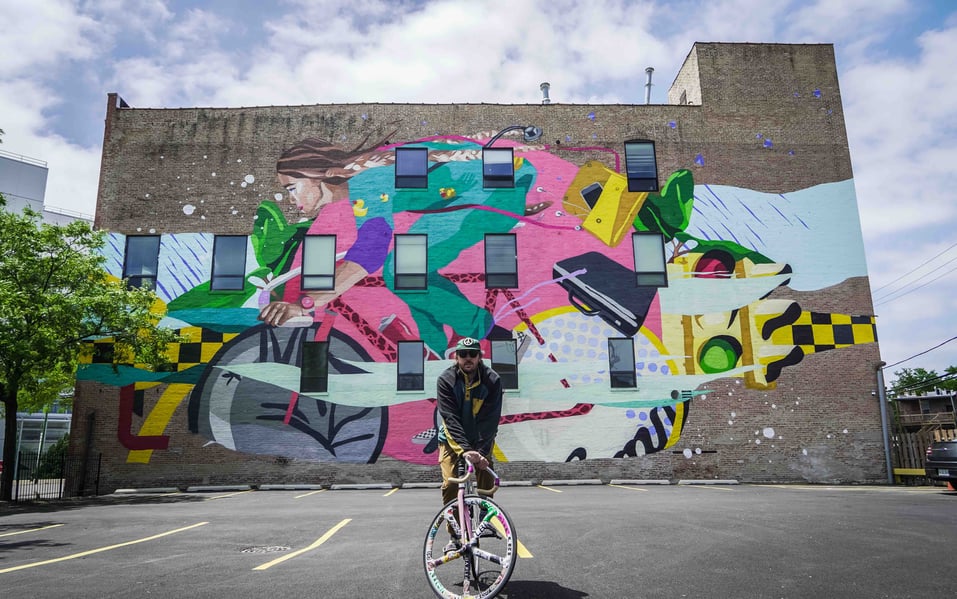 THE CHALLENGE
The COVID-19 pandemic forced the country indoors and froze the out-of-home advertising industry. Muros, a Chicago-based global art activation agency that brings together local artists with brands to create impactful spaces, experiences and mural campaigns, was one of many companies affected. Almost overnight, Muros went from managing a consistent stream of projects for major brands like Stella Artois and Shake Shack to a sudden limbo. But rather than retreat, Muros decided to put its creative resources toward uplifting its distressed community with Murals for Medical Relief – a joint initiative with VINCO aimed at honoring Chicago's healthcare workers while raising money for local hospitals. Next PR was tasked with developing public awareness of the project in order to enhance Muros' efforts to support the community.
HOW WE GOT THERE
Muros called on Next PR to raise awareness of the weekly mural series and fundraiser in the Chicago area. Next PR developed a media outreach strategy that involved contacting local Chicago reporters, producers and photographers and keeping them informed on the progress of each mural. Contacts were selected based on their track record of reporting uplifting human interest stories. Next PR also tapped local social media influencers to share the initiative with their followers. The response was overwhelmingly positive.
THE RESULTS
In less than one month, almost every major Chicago broadcast, print and online news outlet featured Murals for Medial Relief. In total, Next PR secured eight broadcast interviews featuring the artists and/or spokespeople, four feature stories on the Murals for Medical Relief initiative and three influencer shout outs that reached 25,000 social media users.