- Case Study -
e2k
e2k Events x Entertainment tapped Next PR to own media relations for the Professional BusinessWomen of California (PBWC) Conference.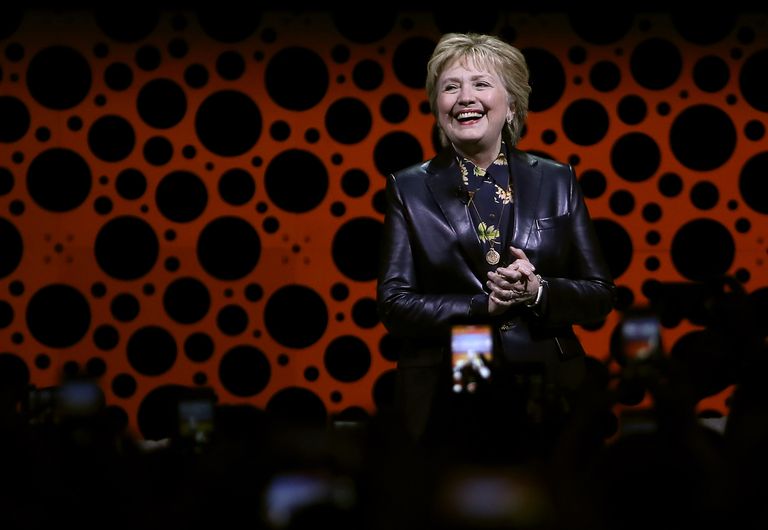 THE CHALLENGE
Following a successful partnership with Next PR, e2k entrusted the team with securing and facilitating press meetings and a coverage strategy for PBWC's most high-profile conference in its 28-year history. e2k asked Next PR to capitalize on PBWC's prominent speakers, including Hillary Rodham Clinton, Rosario Dawson, Taraji P. Henson and Memory Banda. One of the main challenges in establishing a seamless media relations plan was coordinating interviews between dozens of journalists and event speakers under the pressure of security restraints and last-minute scheduling changes. Next PR was also tasked with expanding the scope and variety of coverage, specifically to target the younger, millennial audience.
HOW WE GOT THERE
Next PR designed a strategic outreach plan to secure national tier-one business and lifestyle press, with the ultimate goal of showcasing the PBWC Conference as a high-caliber, must-attend event for all women in business. Interviews and media placements centered around the key theme of the event: diversity and inclusion. In order to expand support to include a younger demographic, Next PR leveraged keynote speakers like 19-year-old activist Memory Banda, and carefully matched reporters with speakers most relevant to their coverage area for interviews. The Next PR team demonstrated its ability to stay creative and flexible by pivoting around speaker conflicts and forming a seamless on-site partnership with the e2k events team.
0
Media Placements Secured
THE RESULTS
Next PR secured 89 pieces of earned media placements in publications including Brit + Co., Inc., Marie Claire, Mashable, TIME, TeenVogue and more, with an online readership reaching more than 8.1B and social shares exceeding 181K. Next PR also secured five on-site interviews with top-tier national publications, including a live, on-camera interview with CNN and Academy Award nominee Taraji P. Henson. The success of this conference is evident in the depth and caliber of media coverage, which elevated PBWC's brand visibility among businesswomen and men alike and helped position them as a leading voice in the diversity and inclusion conversation.