- Case Study -
DUFL
Next PR increased DUFL's share of voice in the travel industry by positioning its one-of-a-kind service as a game changer for frequent flyers and business travelers.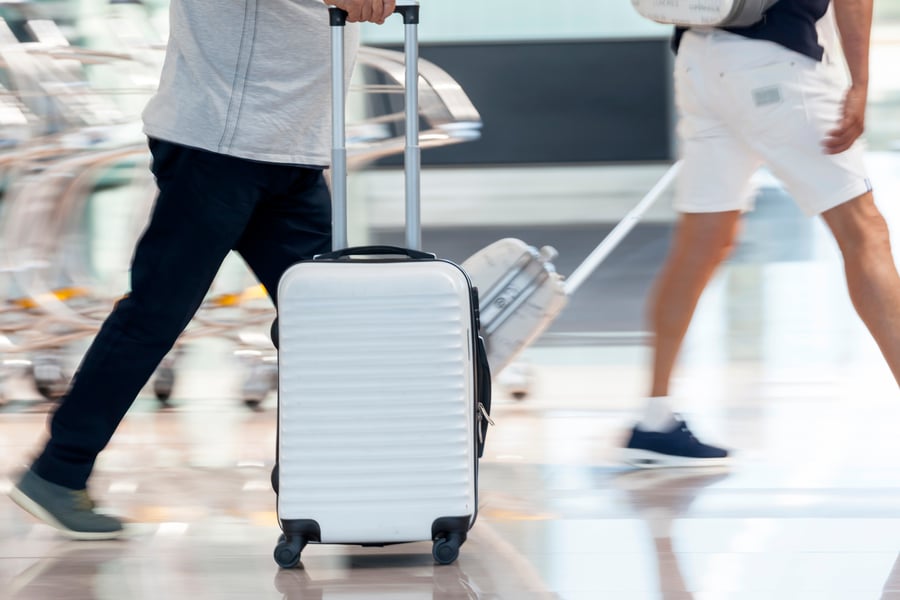 THE CHALLENGE
One of the biggest complaints about traveling is dealing with luggage: packing, hauling, paying fees, waiting at baggage claim and worst of all, losing a suitcase. DUFL, a virtual valet service, came to Next PR aiming to change the rules of business travel. With limited brand awareness in an already crowded app marketplace, DUFL tasked Next PR with not only launching its new service, but also breaking through the noise in top-tier publications.
HOW WE GOT THERE
Next PR identified the biggest travel anxieties and strategically highlighted the convenience of flying without checked baggage. The team established DUFL's executives as credible experts in the space through opportunities to share packing and travel tips. Along with targeted thought leadership outreach, Next PR developed significant buzz for DUFL's new app by promoting the idea of packing a suitcase through a virtual closet. The service was positioned to media at tier-one travel, business and consumer-lifestyle publications as a long-awaited solution to the universal pains of traveling with luggage.
$
0
Million Dollars Raised in Series A Funding
0
Meda Placements in the First Three Months
THE RESULTS
In the first three months of the app launch, Next PR secured over 30 placements in homerun publications like TechCrunch, Business Insider, Bloomberg, Fortune and Refinery29. These placements have translated to significant bottom-line gains for DUFL. Since the initial U.S. launch, DUFL has expanded to international business hubs including Europe, Canada, Singapore, Tokyo, Hong Kong, Sydney and Melbourne. Within just two years of entering the travel market, DUFL has developed strong partnerships with high-profile brands such as Justin's, KIND bars and Lovely Skin. The company has also partnered with the largest Japanese airline, ANA Mileage Club, and continues to forge ties with other prestigious airlines and hotels. After collaborating with Next PR to establish brand awareness, DUFL raised $5.37 million in Series A funding and is actively working on its Series B round.