- Case Study -
Brewability
Next PR selected Brewability, a Colorado-based brewery and pizzeria primarily staffed by adults with developmental disabilities, as its eighth partner for its Conscious Capitalism program. The goal? To increase Brewability's brand awareness and reach new customers in Colorado.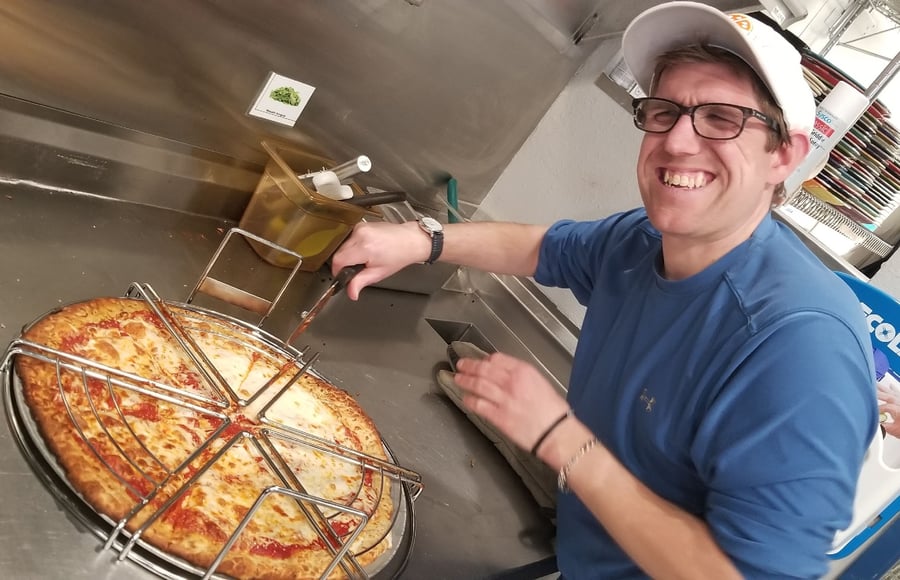 THE CHALLENGE
Brewability already has a strong reputation in the local disability community. The restaurant wanted to bring in new customers and sought Next PR to build its media and social media efforts across Colorado.
With a small internal team focused on other initiatives, owner and founder Tiffany Fixter needed the team's support managing media opportunities and building relationships with local influencers.
HOW WE GOT THERE
Next PR worked to increase brand awareness for Brewability through media relations, social media advertisements and influencer relations.

The team highlighted Brewability's mission to improve workplace accessibility though local and national media placements. By securing interviews and thought leadership bylines for Fixter in publications such as The Gazette (Colorado Springs) and Authority Magazine, the team positioned her as an expert on workplace inclusivity. The Next PR team also established relationships with Colorado reporters and influencers to drive local coverage and awareness.

Next PR helped Brewability reach potential customers by promoting upcoming news and events at the restaurant. To introduce Brewability's new vibrational dance floor that uses vibrotactile technology to help those who are deaf and hard of hearing experience music, the team distributed a press release and hosted an exclusive media and influencer event.
To promote Brewability's seasonal deals, events and overall mission, the team ran monthly Facebook ads throughout the project. Ad targeting ensured exposure in the local community and reached current and potential customers.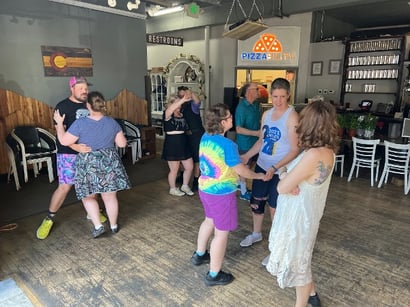 THE RESULTS
The Next PR team secured 15 media placements highlighting Brewability's mission, including local and trade coverage of Brewability's vibrational dance floor and profile pieces on the restaurant in Eater, Pizza Marketplace, Denver Westword and Colorado Public Radio.

Several micro-influencer campaigns were conducted to promote Brewability's new beer offerings and the dance floor launch, resulting in 13 Instagram posts reaching a combined audience of 110.3K. Across all influencer posts, there were a total of 1.8K likes and 599 positive comments. As a result of these campaigns, Fixter noticed an increase in patrons saying they visited after seeing Brewability promoted on Instagram.
Facebook advertising efforts boosted community awareness around Brewability's unique services and events. The team ran eight ad campaigns, resulting in a total of 48 post shares, 388 post reactions, 4,663 post engagements and 114,974 impressions. Ads also directed 292 potential customers to Brewability's website, which drove users to sign up for Brewability's weekly newsletter and order takeout online.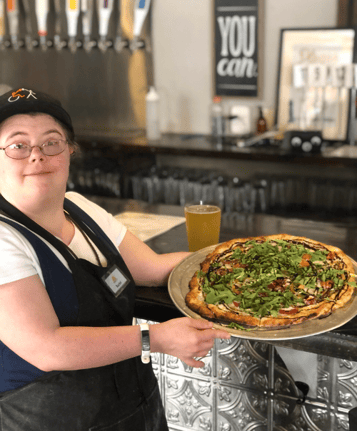 0
Facebook Ad Engagements
"I've been so impressed with the Next PR team and how supportive they've been of our mission and message. They've expanded our media presence in the local Colorado area while connecting us with new, friendly faces in the community."
-Tiffany Fixter, owner and founder